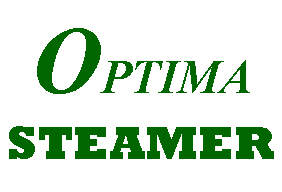 Landa is a Industry leader in industrial pressure washers. Landa offers one of the largest selection of both cold-water and Hot-water washers. There are both portable or stationary units. They produce both Electric and gas powered units that can be diesel, natural gas, propane, or electric heated.

Water Maze is North America's No. 1 manufacturer of industrial waste water treatment systems. Since 1989 Water Maze has been the leader in providing innovative technology for processing waste water that is created by a variety of industries. 
JRI Industries, Inc., offers the most complete line of parts washers and parts cleaning systems in the industry. They offer Front-Loading, Top-Loading, immersion agitation systems, cellular systems, inline systems, and monorail systems. 
Steamericas is an industry-leading supplier of commercial and industrial cleaning products, specializing in vapor steam machines for mobile or in-house applications.

​​About Us
Map